From a long history working with event traffic management and car parking we have the experience and knowledge to support you throughout your event or festival.
We have extensive experience managing: external event vehicle gates, onsite traffic movement, one-way systems, site traffic, chaperone services, public and production car parks HGV & LGV management, Trader/exhibitor reception, coach & bus operations, taxi rank provision to name a few.  We can also support and undertake on-the-day ticket sale services. 
Working with you to manage the traffic both within and around your event site we can ensure your traffic is always flowing smoothly and ends up in the correct location. This can be developed through planning and development of the overall traffic management plan for your Event or Festival.
We have the additional and quite unique experience of managing the parking of campervans and caravans at both small and large events and festivals. When managing your campervans and caravans we work with you and your fire services to ensure that all fire regulations are met and just as importantly, your customers are happy with their pitch.
In recent years to enable us to provide a full bespoke service we have obtained certification to Chapter 8 requirements to enable us to cover working on the Highway. Services Include:
Signage
Temporary Traffic Signals
Road Closures to include rolling closures for parades and community runs
Contraflows
Diversion routes
We have secured a partnership and are able to provide Traffic Management operatives who are accredited through the Community Safety Accreditation Scheme (CSAS) in many areas across the UK actively & safely direct traffic on the highway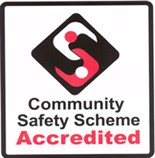 Although our portfolio is event and festival contracts we are able to extend these services outside the event industry to include other traffic management requirements for other venue types, utility & road works and building developments.
For further details about our traffic management and car parking services please contact us!